Albatrans Mexico Managing Director to Speak at the JOC Mexico Trade Conference!
The Journal of Commerce is known for producing top tier trade events, and for the second year in a row they are hosting a conference in Mexico City!
JOC's Mexico Trade Conference "provides retailers, manufacturers, consumer product companies, agriculture exporters and other shippers that import into or export out of Mexico with timely, authoritative and actionable intelligence to better manage their supply chains in the current environment". The agenda features top speakers from around the world and covers topics from market outlook analysis, the new USMCA, Customs reform, border disruption, IMO 2020, Truck vs Rail, Logistics technology and many other hot topics.
Emmanuel Sanchez, Managing Director of Albatrans Mexico, the WSSA partner in Mexico, will speak on a panel addressing Port Productivity: Pursuing Efficiency Through Mexican Ports, on July 31 from 11:30am to 12:30pm.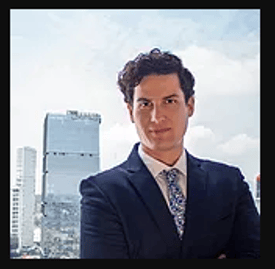 Emmanuel Sanchez, Albatrans Mexico Managing Director
Mexico has an 8.7 percent year-over-year growth in cargo volume via its ocean ports, presenting challenges and opportunities. WSSA works closely with Albatrans Mexico to encourage shippers to look at ocean transport as a means to get trucks off the road and avoid border disruption. If you are an importer of Mexican Tequila, Mezcal, Sotol, beer or other products, you will be hearing from us as we continue to reach out to shippers to join our consolidation program converting LTL over the road shipments to our new ocean consolidation service!
If you are interested in learning more about trade and logistics in Mexico, we encourage you to attend the JOC conference, July 30 and 31, 2019 in Mexico City. Please register here!
Back to Main Blog |

SHARE: