Congestion & Delays Continue in 2022
Happy New Year to all. 2022 is certainly starting off with the same issues plaguing the supply chain for the last year, and at WSSA, we will continue to send our weekly updates on the congestion hot spots.
Europe and UK/Ireland: Today we have reports from Italy of the stoppage of movement of containers into the port of Genova as of January 10 due to the incredible back log at the port. We have attached the memorandum from the Port of Genova fully explaining the situation. This will create further delays in an already critical export country for the beverage alcohol industry. Should you have any questions on specific routes affected, please feel free to contact us. In the UK, the backlog outside of various ports is incredible. Ports are operating at 120% capacity, and containers are sitting in ports for many weeks waiting to load. There are also reports of containers waiting on chassis outside of ports with no space available at the terminals. With vessel schedules normalizing post holidays, we hope to see this backlog reduced in the next few weeks. The feeder ports are the most affected, such as Grangemouth and Greenock in Scotland.  
Oceania: Vessel space and equipment supplies remain critical in Oceania, and, with COVID spreading in this region, we expect to see further restrictions and potential closures should outbreaks occur. Australia and NZ have operated with extremely strict protocols during the pandemic which has affected cargo flows. Australia is also affected by industrial action and NZ with port disruption in Auckland, and most recently a key carrier dropping the call in Napier. WSSA is well covered with allocation in this region, but schedule delays and long transit times remain problematic.
South America: The delays and port omissions that occurred primarily due to weather in late 2021 are fortunately not continuing, and as the region enters full summer weather, the pass between Mendoza and the Chilean border should run smoothly. We fully expect vessel space to remain extremely tight to the US West Coast and Europe, so plan ahead as much as possible for bookings.  
South Africa: At the moment, South Africa services are running smoothly and fortunately, South Africa is seeing the Omicron variant decline. The Cape Wine Fair is currently on track for October of 2022, and we hope to once again be in South Africa for this key event in the industry.
USA: The ports of Los Angeles/Long Beach have again delayed implementation of the container dwell fees, indicating movement of containers off the terminals continues to meet their velocity expectations. However, individual terminals are imposing fees for excessive dwell time. These terminals include LBCT, ITS, and TTI. Should you want a listing of the fees charged by each terminal, please let us know, and we will send you the notices as each terminal has different time lines and different fees. It is extremely confusing to try to manage the various fees imposed—whether it is truckers charging congestion or waiting time, terminals charging dwell fees, or carriers charging demurrage and detention. Should you ever want WSSA to review charges levied, we are happy to do so, and we will report any egregious issues to the FMC. Truck power remains a huge problem in almost all regions, and the COVID surge is affecting driver supply and warehouse workers, thus dwell time and demurrage issues will continue to be a major issue as we head into the early weeks of 2022.
Upcoming Events: WSSA will be hosting a webinar on risk management during supply chain and pandemic crisis conditions, focusing on the heightened need for cargo insurance. More info to follow!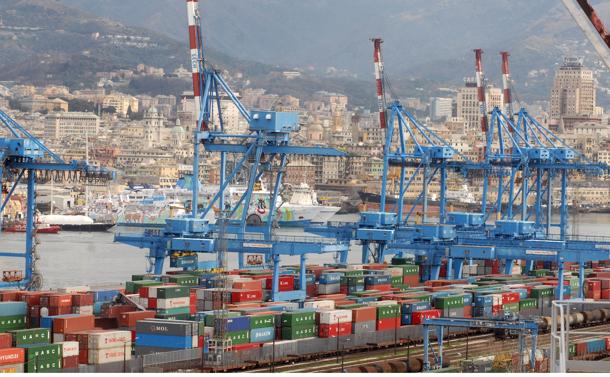 Back to Main Blog |

SHARE: