DISCUS to Host Day of Action - Oct. 15th!
Our colleagues and partners in the industry, the Distilled Spirits Council of the United States, will be hosting a CBMTRA Day of Action next Tuesday, October 15th! 
How to participate:
On Tuesday, October 15th, we will distribute an email with a link to the CBMTRA Day of Action page. On that page, you will receive further instructions and be able to send letters, tweets, and make phone calls to your Members of Congress, urging them to pass CBMTRA as soon as possible. 
As you know, the Craft Beverage Modernization and Tax Reform Act (CBMTRA) needs to be passed by Congress BEFORE December 31, 2019, otherwise distilled spirits of producers of all sizes will see increased federal excise taxes in 2020.
We can't be successful and get Congress' attention unless everyone participates. All materials will be pre-drafted and taking action takes less than five minutes!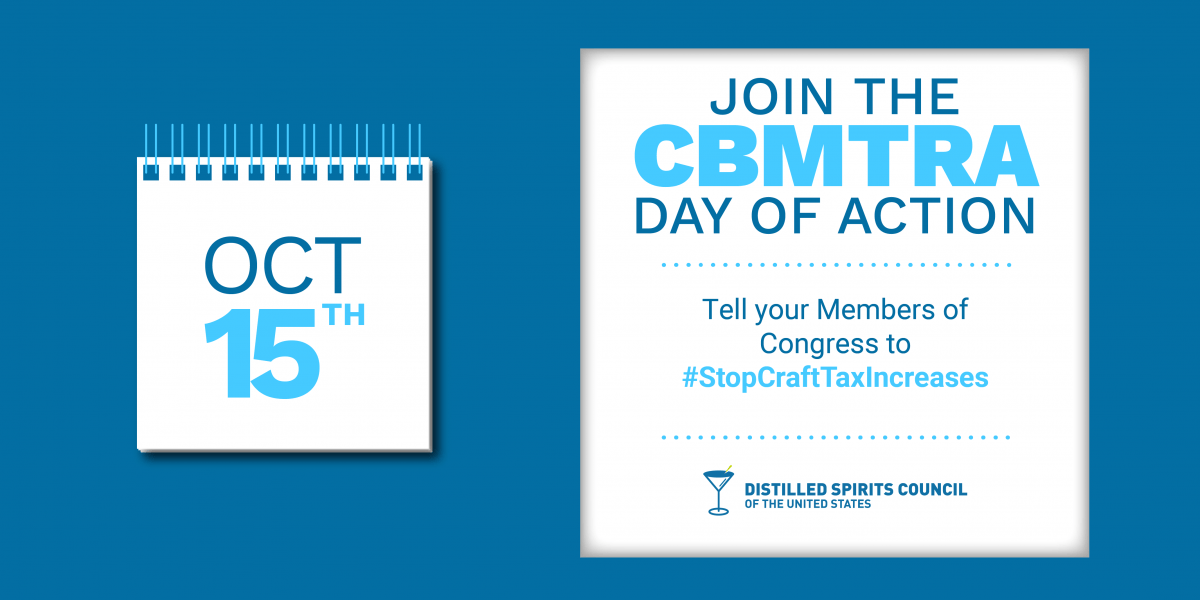 Back to Main Blog |

SHARE: