Meet with WSSA & Albatrans at ProWein 2019!
ProWein
Dusseldorf, Germany
March 17-19, 2019
WSSA and Albatrans will be attending and exhibiting at ProWein again, as the trade show celebrates its 25th year! ProWein is the World's No. 1 International Trade Fair for Wines and Spirits. WSSA and Albatrans will have personnel from eight countries attending and look forward to meeting current and future customers.
WSSA is also conducting two seminars at our stand which will cover the intricacies of the United States Craft Beverage and Modernization Act as it relates to producers:
USA Craft Beverage Modernization Act: Understanding the law for producers shipping to the USA. 
The CBMA was passed at the end of 2017 and changed the excise tax structure for domestic and imported wine, spirits, and beer. Join WSSA's Managing Director Alison Leavitt at 1500, Sunday March 17th, and Monday, March 18th, to discover the intricacies surrounding the CBMA. 
Please register by contacting Alison Leavitt at info@wssa.com and reserve your spot for this valuable free seminar.
If you are attending ProWein 2019, we would like to meet with you! Please stop by our booth – Hall 13 Booth E20 or contact us to schedule an appointment.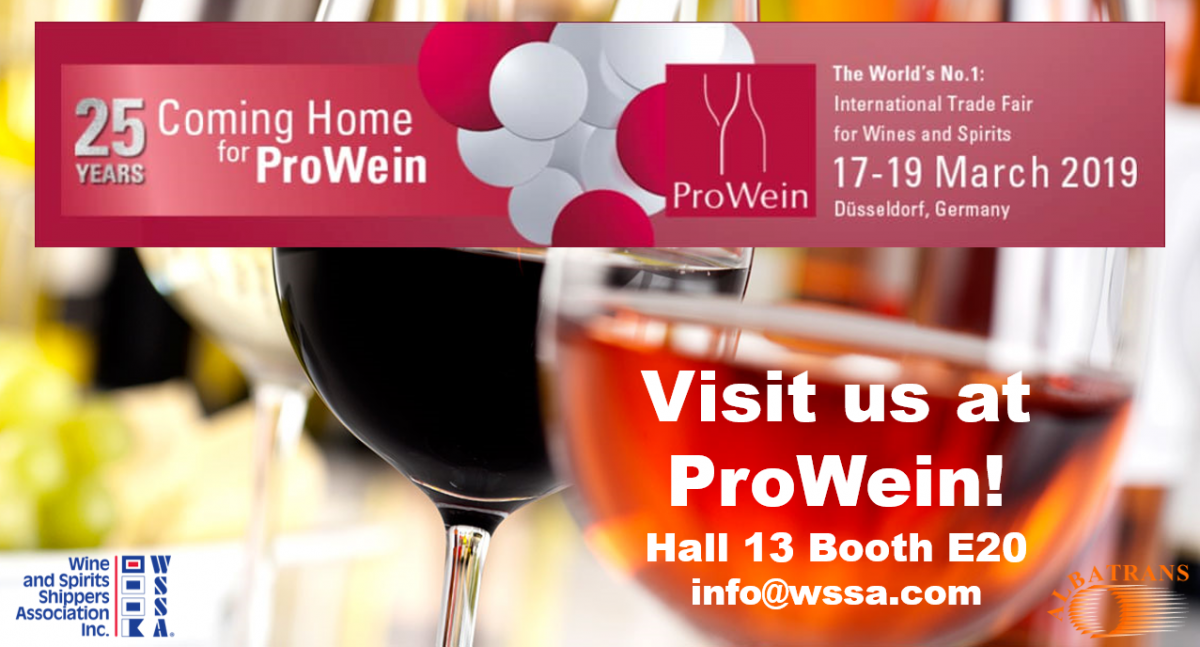 Back to Main Blog |

SHARE: