Rail Strike Update
As the possibility of a US rail strike looms ever closer, the country is bracing for the potentially overwhelming economic impact.
This morning railroad and union negotiators met in Washington DC to continue negotiations and hopefully come to an agreement. Earlier this week, eight of the twelve rail labor unions reached tentative agreements, but two of the largest remain at the negotiation table. 
With the cooling off period expiring at 12:01am September 16th, the pressure is on, and strike action is likely. In preparation, many rail companies have already started diverting freight or refusing to accept certain commodities so they are not left unattended on the rail during the potential work stoppage. Today, Norfolk Southern stopped receiving exports and BNSF ceased the movement of refrigerated units to inland facilities. Tomorrow CN will cease the receiving of exports. The White House is working with other modes of transportation to try to keep goods moving in case of a shutdown, but there are still many goods that rely on rail transportation for delivery. 
We will continue to keep you informed of this issue and provide updates as they become available.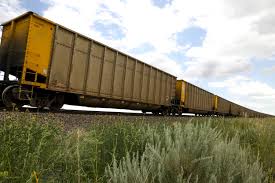 Back to Main Blog |

SHARE: