Toasts Not Tariffs Coalition Letter Sent to the President
As many of our members are aware, WSSA is a proud member of the Toasts Not Tariffs coalition, a collection of 50 associations representing the entire three-tier chain of the U.S. alcohol industry. The coalition has been working diligently in the fight against alcohol beverage tariffs and continues to push for resolutions in the trade disputes involving these tariffs. Today the Toasts Not Tariffs coalition sent a letter to President Biden urging that he and Prime Minister Boris Johnson hammer out a deal to permanently remove U.S. and UK tariffs on distilled spirits and construct an agreement not to impose any additional tariffs on wines during their June 10 bilateral meeting on the sidelines of the G-7 Summit.
The coalition commended the Administration's progress in resetting the important U.S.-UK trading relationship, but also points out that a permanent suspension of all retaliatory tariffs on beverage alcohol between the two entities would be the most beneficial scenario for all involved. 
We would like to thank all of our members for your continued support in our opposition of these alcohol beverage tariffs. As always, we will continue to keep you informed of these developments.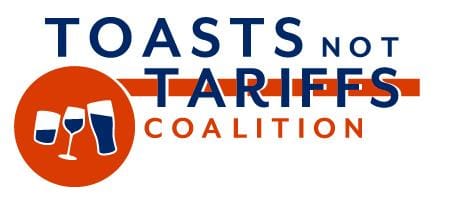 Back to Main Blog |

SHARE: